FASCINATING LINKS TO VISIT.
(Disable your "Pop Up Disabler" software, if running, for links to work.)
As a courteousy, we offer valuable information to our customers for free. If you are looking for something, this just may save you some precious time. (Currently, mostly software links.)
Feel free to return as often as you like. We continually update. All we ask is please check out the rest of our site. If you like this area, we are sure you will also like the rest of what we have to offer to you.
Don't forget to BOOKMARK OUR SITE! This way you can always find your way back. Thank you for visiting us.We hope you enjoy yourself. We look forward to having you visit us again. If you like our site, please tell your family, friends and associates about us.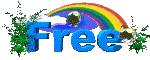 LWL ENTERPRISES
PRESENTS:
"FASCINATING" LINKS TO REALLY GOOD SITES.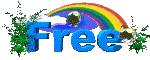 ALMOST TOTALLY FREE SOFTWARE:


"Download Com".
Big selection of various freeware, shareware and demos.
"Only Freeware".
Totally free software. Nice place.
"Jans Freeware".
Lots of totally free software. Some good stuff!
"Hitsquad".
Lots of music related software. Some free, some demo.
"Tucows".
Site with a lot of free and demoware for many OS's. We like.
"Jumbo".
Big site with software plus much more. Check it out.
"Freeware Files".
Nice site with variety of freeware.
"Freeware Web".
Freeware, shareware, demos. Check it out.
"The Free Site".
Freeware and other freebies. Worth a look, we visit.
"Pass The Shareware".
Shareware, demos and freeware. Not a bad site.
"DownloadAlot ".
Shareware and freeware. Worth a look.
"Joz's Smallwares".
Nice site with a variety of freeware and shareware.
"Freeware Guide".
Freeware and links to other free stuff.
"Freeware Downloads".
Free software, clip art, plus more.
"No Nags".
Fairly large selection of freeware, shareware and other stuff.
Nice site with decent freeware and more links.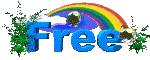 Thanks for visiting. Stop back. (Hope you Bookmarked.)
We will be adding more links in different areas regularly.















HOME





Site Main Menu on Home Page