,

For 1.9 cents a minute domestic long distance, click here.


For 2.5 cents a minute long distance to England, click here.


For the cheapest possible rates with no contracts or comittments, click here.



LWL
Enterprises
Greetings, and welcome to our free section!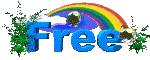 "Free Goodies"! Just Click Below.













Please Stop back. We will be growing and adding more freebies.
Explore the rest of our site, and We hope to see you again soon! Did you
BOOKMARK US? We hope so.















HOME





Site Main Menu on Home Page


Back To Free Stuff Sub-Menu